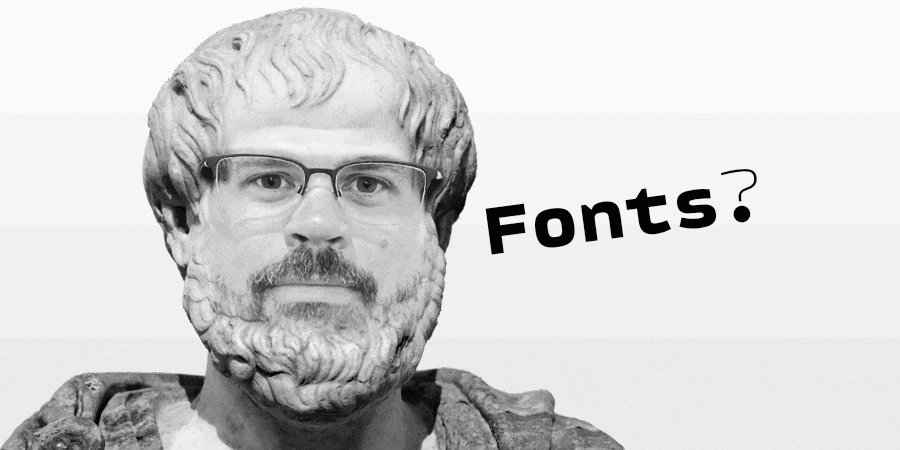 Just like a film with several unrelated plot lines that finally intersect at the climax, I've been contemplating a few different philosophical questions that all came together thanks to the final step of one project.
The first question was: When should I release v1.0 of Show Me the Mono? The plan was to put it out in October 2021, but other projects (like drawing some new »Show Letter« Prints) interrupted that deadline. The question then evolved to: Do I release the fonts in December (where they might get lost in end-of-the-year craziness), or do I wait until January?
Tangential to this first quandary, I've also been pondering: When is a font actually released? For most (modern) typefaces the release date will be obvious (historical designs can be difficult to tell), but it can be confusing at times for some digital fonts. Specifically regarding Show Me the Mono, there are several dates could be called its release date – or maybe it even has multiple dates. It was first available for purchase as a part of our Beta Fonts Program in May 2020. Then in the summer of 2021, it was launched along with the new I Love Typography distribution platform. On ILT, Show Me the Mono was not labeled as "beta" – it appeared to be "complete" (although the font files were essentially our latest beta versions). And now (as of Dec. 31st or Jan. 1st) the official version 1.0 of Show Me the Mono is out! It's finally named v1.0 because it has all the features, characters, & styles originally mapped out, and it's been through numerous rounds of refinements & testing, so for now, it's done! Is a typeface ever really "done"?
After missing the October deadline, I decided it's probably best for the official launch date to be in January 2022 – when everyone is over the holidays and back to work. But then I thought, since the fonts are already out on I Love Typography – maybe 2021 would be considered the official release year. (Whether the release month was June (with ILT) or December (on our site), it didn't matter too much to me.) One thing was for sure, it made sense to not complicate things more by releasing v1 on Mota Italic in 2022. The release should for sure be in December 2021.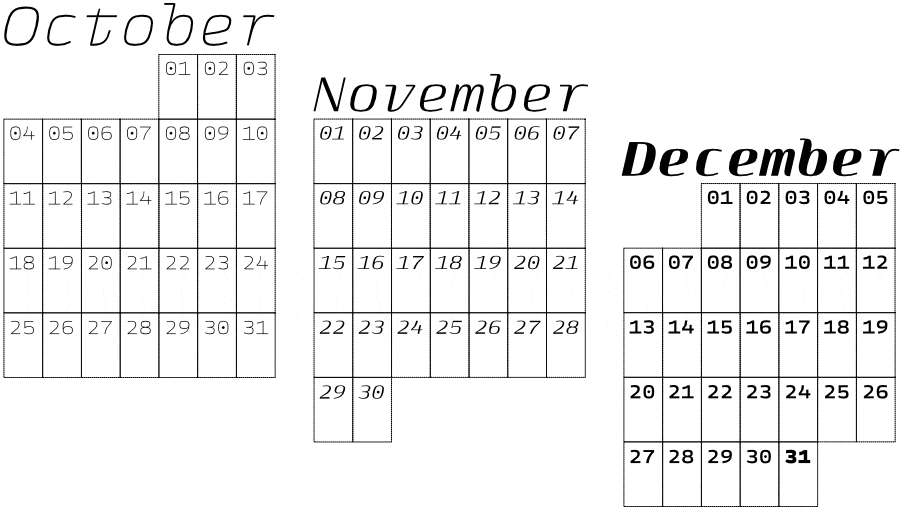 With December decided, the next brilliant idea became obvious: let's try a marketing stunt where we release the fonts in the last few minutes of the year! This would be the very last new fonts of the year! But wait, at midnight in Central Europe, almost half of the world would already be in 2022… And also problematic, there'd be the possibility someone in the United States (or anywhere westwardly from us) could still release a font after us! Therefore, we must make our release from the final timezone of the world – the timezone covering the uninhabited Howland Island and Baker Island (which are 13 hours behind Berlin). This idea made me wonder: Can I sit in one time zone but say the release is happening in another? Time is relative, and ultimately, it must depend on where you are.
It seems like even if I could release it in the final timezone, it would essentially be the first release of 2022 for the rest of the world. But whether it's the last or the first release – who really cares. (I could possibly even claim both titles (kinda cool) but ultimately – who cares, it was just a joke to begin with.) Let's just get some new fonts out there!
This leads us to the intersection with the unrelated topic I've been contemplating lately: What is the point in making things if I don't share them? This question is mostly pertaining to some art projects I've been working on the last few years. I love making things, but it stops being fun when it's time to share them on social media. For me, the joy comes fom creating, not from the feedback I receive (I don't mind if others see my work or hearing their thoughts about it, I just don't want to be the one responsible for showing it off). However, this antipathy for self-promotion also extends to work life – which is a serious problem. Running a tiny, independent type design studio, if Kimya or I don't do the marketing and promotion ourselves, no one else will.
The nagging fact that I need to be promoting Show Me the Mono tortured me until January 25th – when I finally made the first public announcement (on Instagram) about the release (till now there have still only been three IG posts, and zero tweets or anything else). What was the point in rushing to finish everything by the end of the year, or to scheme & calculate about launch timezones and all that, if I'm not even going to tell people about it? Why didn't I post sooner? Does a typeface exist if no one knows about it? (A typeface certainly doesn't sell if no one knows about it!)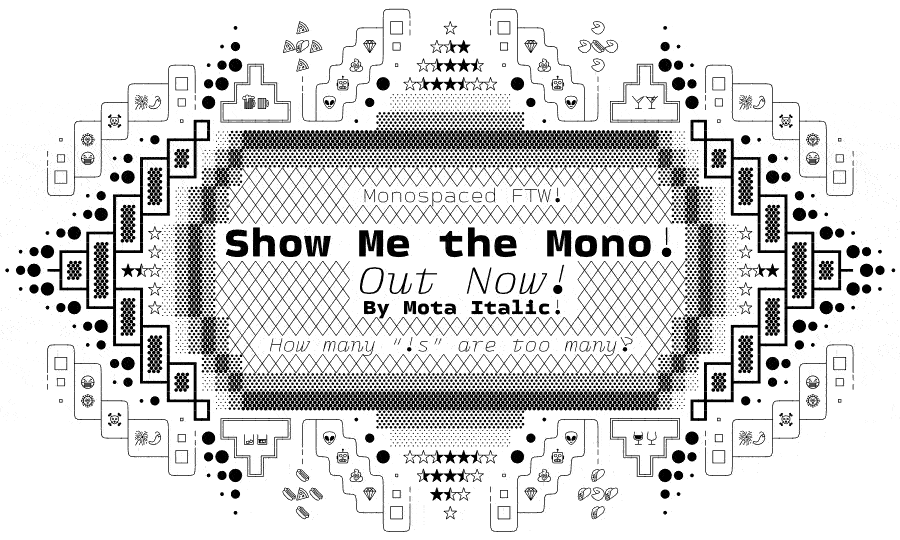 Despite not being more punctual or louder about this major release (it's the first of our Beta Fonts to be 'finished'), we are very excited about it! We truly believe Show Me the Mono will be a useful and hard-working font for a wide variety of projects, and we can't wait to see how it will get used! Maybe by you? As a Beta Font, it was quite popular – there are many people already using beta versions .1–.5. (Note: if you licensed any of the Beta Fonts, you can log into your account to download the current/final versions)(also, of course, all Beta Font customers get the entire family, including the two variable fonts). Oh, and one last attempt at marketing: you can grab the full Light & Light Italic fonts for free! They may be used anywhere – including for commercial projects, websites, apps, & e-books! FREE! The other weights & styles can be added separately if needed.
We hope you'll like Show Me the Mono! The response during the Beta Fonts phase was excellent – but we always appreciate your feedback, critiques, & suggestions (for all of our work). Also, if you like what we are doing, please consider sharing it with your friends & followers :) We would be grateful for your help – especially since we are so bad at promoting things ourselves :P
P.S. — We also have a very infrequent, but nice, newsletter!
You can sign up for our newsletter here
P.P.S. — Show Me the Mono is Slanted Magazine's Font of the Month for January! Thank you Slanted!
P.P.P.S. — Happy 2022! We hope this year will finally be almost normal again for everyone.