Last Saturday we conducted a workshop with Avid Learning in Mumbai. Twenty eight enthusiastic type lovers braved the monsoons to come learn about typography for the day. We had a great time and we hope the participants did too!
Part 1: Presentations
The first half of the day was filled with presentations. We spoke about a wide range of topics to give an overview of the type industry. It began with some general terms and definitions and then covered some fun trivia. We then explained how type foundries have evolved and what they look like today. What we do and what's our thought & design process was a large section. We also covered licensing, retail vs custom fonts, and showed off Glyphs to round out key aspects of how the type business works. Finally, Kimya took everyone on a type tour of Indian scripts and gave her thoughts about the responsibilities of designers.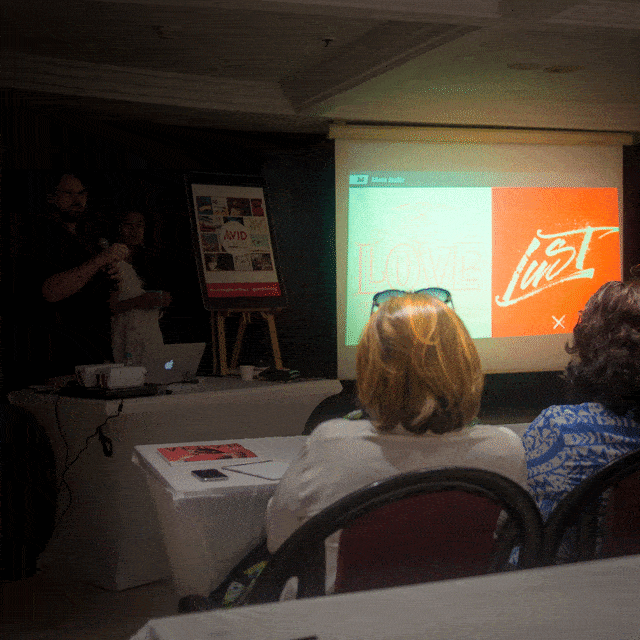 View this animation bigger & better on Instagram
Part 2: The Script Game
We've adapted Fiona Ross' script game for local workshops. The game has letters from ten scripts (divided into two groups of five) and the goal is to sort the randomized letters into piles for each script (bonus to identify the script and get them in the corret orientation). Every time we do this exercise I'm surprised at how difficult everyone finds it at first. But it's interesting how quickly people learn to look at letters in a new way and to identify key features and relationships inside scripts.
View this animation bigger & better on Instagram
Part 3: Sign Painting
The afternoon session was all about hand painted type. Mr Kamlakant Panchal gave a brief talk about how he got into sign painting and how he works. He made a demo of creating 3D letters and shared some tips and techniques to help the participants paint their own letters. The remainder of the day was spent painting. We are quite excited by the variety and creativity everyone produced!
View this animation bigger & better on Instagram
Overall the day was fun and it showed off many new aspects of type that most weren't familiar with. We are looking forward to doing more advanced workshops with Avid Learning – next time covering new topics and more in depth. If you'd like to participate in the future and have anything specific you'd like to learn, just let us or Avid Learning know! We hope to see you there next time!
Image via Avid Learning