31st December, 2018 by Rob Keller
Where have we been all year? We made only 39 instagram posts, 27 tweets, and about a dozen fb posts. We've basically not existed… We resolve to be more social in 2019!
So to recap and catch you up on what all's happened this year, here is a short summary of some notable things.
New Year's Card Fail
The year started a bit rough with our New Year's postcard attempt. It was beautifully screen printed with a glossy dot pattern and a silver-gold gradient numbers. It was a standard 5x7in postcard size, but it turned out that India only allows for 4x6in postcards (reminder to always check mailing regulations before printing), so after much fighting with the post office we got them mailed for 3x the number of stamps. Unfortunately, many of the postcards never made it to their intended recipients. We surveyed some friends to see if they got them or not, and at least ½ simply never arrived. Note to everyone: do not trust the Indian Post.
Images via Harald Geisler
A related story, we had to discontinue international shipping on our products from India this year because of other policy changes. We hope to resume world-wide shipping again in 2019. Stay tuned!
Workhops & Teaching
We began the year with an Art Deco themed workshop at the TypoDay conference in Mumbai. The day began by walking around the famous Art Deco buildings of Mumbai (only Miami has more Art Deco architecture than Bombay!), then the attendees built 3D letters inspired by what they saw.
In July we held a Typography Masterclass at Avid Learning. It was a full day of hearing how fonts work, seeing behind the scenes of a type design studio, and practicing sign painting guided by a local artist.
And as always, Kimya also stayed busy teaching typography and type design classes/modules at several local colleges.
Mumbai Typostammtisch
We celebrated our first full year of Mumbai type meetups! Usually held monthly, the events slowed down more towards the end of the year but we plan to resume them again in 2019. Follow our Mumbai Typostammtisch fb, twitter, and instagram accounts to stay updated.
ATypI Antwerp
Kimya presented at ATypI at an interesting new seminar format called Type Insights. Along with Inga Plönnigs and Mateusz Machalski, the three spoke and answered questions about their type design processes.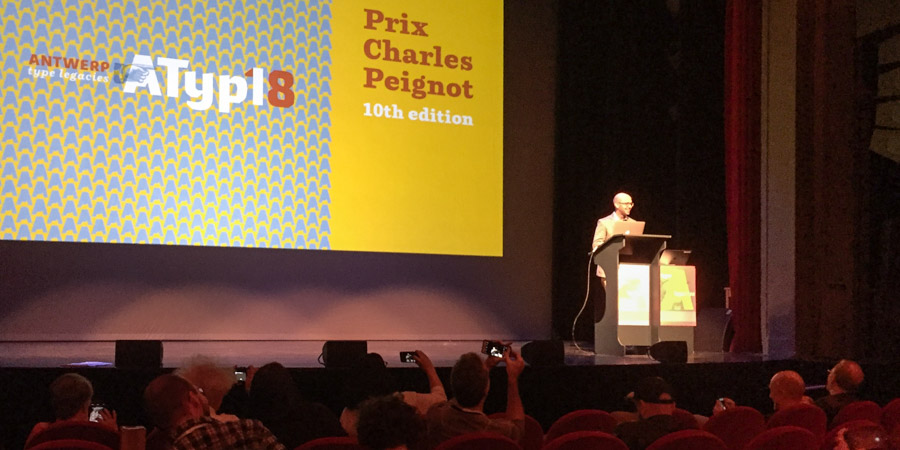 Also of note at ATypI was David Jonathan Ross' winning the Peignot Prize. Totally deserved!
We were fortunate to get to hang out with Gerard Unger one last time. He sadly passed away a few months later. If you don't yet have his latest book, Theory of Type Design, we'd recommend it.
🇹🇭 Type in Thailand 🇹🇭
The perfect mix of vacation and learning, we were lucky to attend the BITS conference for a second time. Held in Thailand (usually Bangkok, this year it was in Hua Hin), this is a wonderful little conference that we have come to love.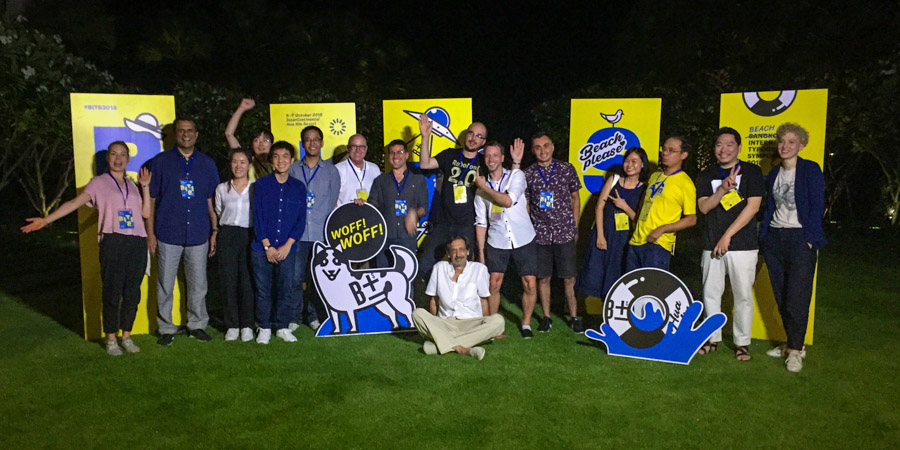 This year we stayed a week longer to attend a workshop on designing Southeast Asian scripts hosted by Ben Mitchell and a ton of local experts. It was amazingly educational and inspiring! We got our feet wet with Thai, Lao, Khmer, Burmese scripts – expect to see some Thai fonts here soon :)
FiraGO Devanagari Released!
We were commissioned by bBox Type GmbH to help with a major script extension to their popular Fira typeface. We contributed to the Devanagari portion of the project (you'll want to check out the Arabic, Georgian, Hebrew, and Thai as well!). Thanks to Natalie Rauch who was a huge help on the project – you should see the 2-unit, ultra thin master she created.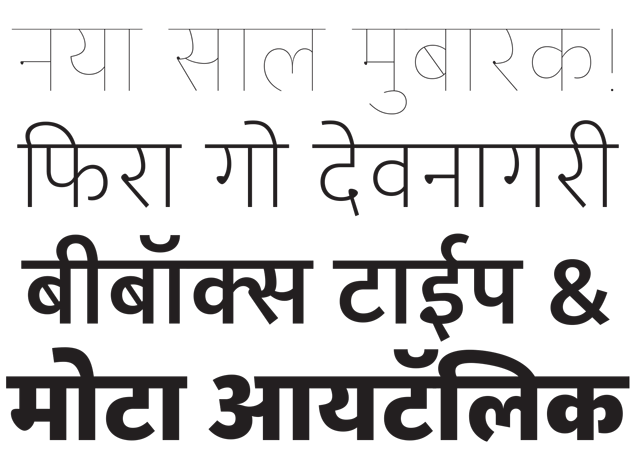 The fonts are all available for free on GitHub!
New Custom Work
Custom work has taken the bulk of our time this year – we wish we could talk about it more… There are some exciting things in the pipeline and hopefully we can share more about them in 2019!
New Retail (& Free) Fonts – Coming Soon!
When not working on custom projects, we've been staying busy with several new retail typefaces that are ever-so close to ready… With any luck some of these will finally be out next year.
You can follow along with Collection on Instgram!
Awesome Interns!
Finally, a thank you and shoutout to our awesome interns this year. We were happy to have three wonderful helpers: Salomi Desai, Ishani Kulkarni, and Krutika Shah.
Happy 2019!
We'd like to wish you all the best for 2019! We hope your year will be happy, healthy, productive, and full of type! Please do keep in touch!
Cheers,
Rob & Kimya