21st April, 2020 by Rob Keller
For the 4th year in a row, we participated in the Instagram project "36 Days of Type". Each time we have used the event to show off our forever-in-progress typeface called »Collection«. This single font consists of thousands of disparate styles of letters, numbers, and punctuation, to help create funky typographic layouts, logos, monograms, etc. We will release a beta version of it soon, so stay tuned ☺︎
The style of the images this year was fairly simple: the backgrounds were brightly colored and characters alternated daily between black and white. There is an overall slight texture as well as subtle lines indicating vertical and horizontal metrics – an homage to our font editor of choice: Glyphs!
The background colors turned out to be inspired directly from our website. We recently realized the color picker in our online font tester also features 36 colors — so we took this opportunity to feature the same color palette in this series.
Incase you haven't tried our font testers, they are on each fonts' page, as well as here on an overview page. Playing with the colors for the text and backgrounds can make for some very interesting specimens! And one small Easter Egg: when you hover the colors you can see our silly custom color names.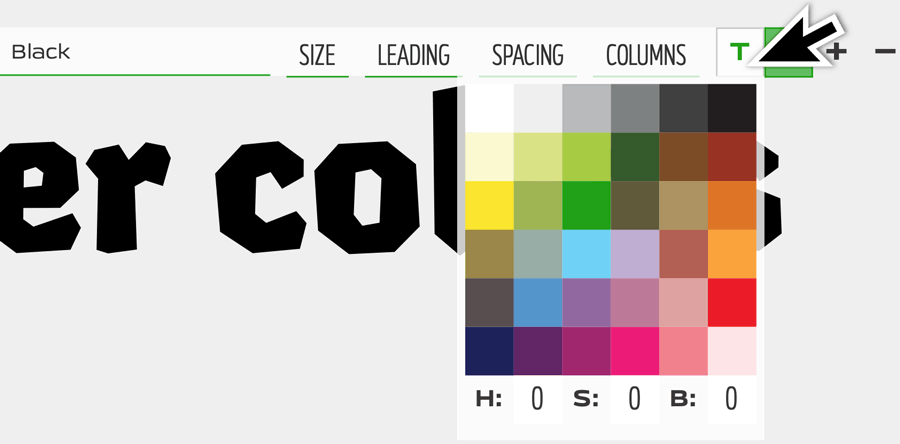 The last part to this "story" is our "Instagram Stories" for this year's 36 Days of Type. We made animated versions of each post using some goofy animated stickers. Seen here all together, they are wild.
↑ Be sure to hit play if the above image isn't already moving! ↑
You can also check out all the 5 second animations individually:
Finally, of course, we invite you to follow @collection_typeface on Instagram!