7th January, 2013 by Mota Italic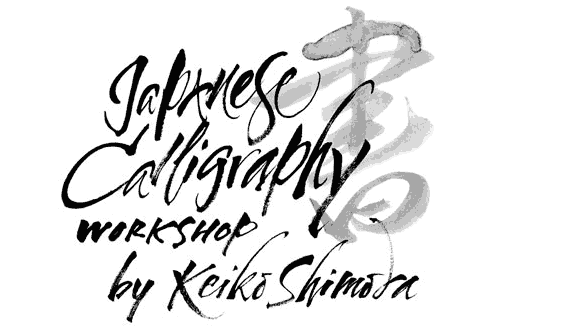 Shoko Mugikura of Just Another Foundry teamed has kindly organised a Japanese calligraphy workshop by Keiko Shimoda to be held here at Mota Italic!
The main details:
19th January 2013, Saturday, 11am
– Max. 8 participants
– 4-5 hours
– The workshop will be in English and all necessary tools are provided
– Please bring €20 to cover the cost for the writing tools and paper
The workshop is intended for those who have interest in Japanese and Chinese calligraphy but never had the opportunity to try it. Even if you don't know anything about Japanese language, not to worry – we'll have a short introduction of the Japanese writing systems by Shoko, as well as an explanation of the history and theory of Japanese calligraphy by Keiko.
But the workshop is mostly about practising – it is a wonderful opportunity to learn new writing systems, skills and methods developed in the Far East. You could even try Japanese calligraphy methods to write Latin script.
Keiko is an unusual person to practice both Japanese and Latin calligraphy. Based in London, she produces beautiful invitation cards, certificates and logos etc. in both Latin script and Japanese or Chinese characters. She also sometimes works for films. In fact, you might have already seen her work – her piece appears in the new James Bond Skyfall! To see more her work, please visit her website.
Although not a calligrapher, Shoko will also be around to answer questions on Japanese scripts.
If you'd like to participate, please email to:
workshop_01_2013@justanotherfoundry.com
Update: There is only a space or two left!
Update 2: The workshop is now fully booked!